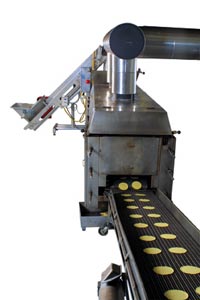 This part of the
machine shows how
the dough will be transported into the oven. In this oven the tortilla will be baked at about 170 °C.
Production of tacos, sauces and seasonings

Cantina Mexicana produces there own tacos, sauces and seasonings.
After the three components are produced, they will be packed together into a dinner package.
The production subscription of tacos will be presented by the photos here under.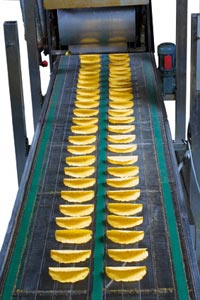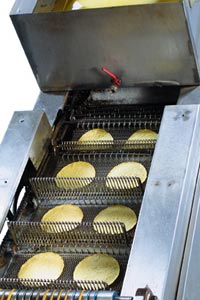 After the tortilla is baked it is ransported into the 170 °C fryer. Here the tortilla will
be folded into the
model and gets the crispy taste of a
taco shell.